North Bethany Creek
As part of the North Bethany Conceptual Master Plan, this expansive community integrates sustainable, urban design with diverse architecture and comprehensive trails. North Bethany Creek is comprised of luxury attached, semi-detached, and single family homes built to exceed industry performance standards.
Contact Us

Available Homesites
North Bethany Creek is SOLD OUT! Visit our Available Homes section to view similar homes in our active neighborhoods.

Available Homes
North Bethany Creek is SOLD OUT! Visit our Available Homes section to view similar homes in our active neighborhoods.

Parks & Trails
Experience the beauty of the Northwest with some of Portland's best parks and scenic destinations right in your backyard.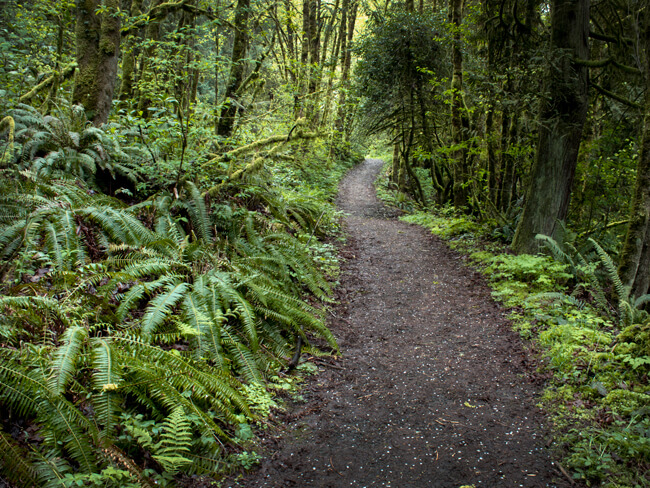 America's largest urban forest spanning over 5,000 acres.
With more than 80 miles of soft-surface trails, fire lanes and forest roads, Forest Park stretches for more than seven miles along the eastern slope of the Tualatin Mountains, overlooking Northwest Portland and the convergence of the Columbia and Willamette Rivers.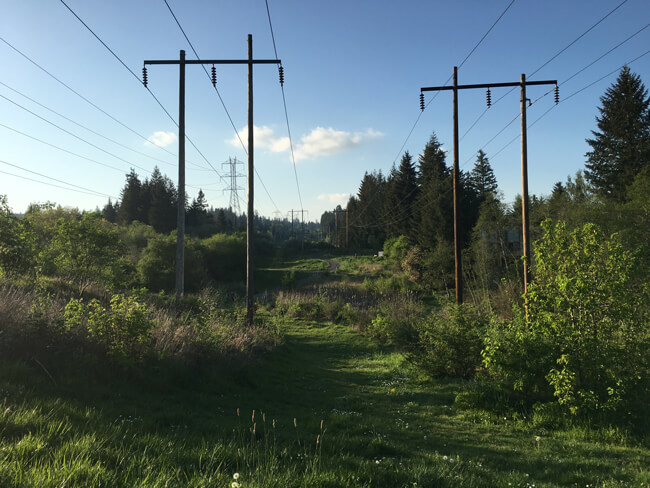 The 60-mile urban trail system is the perfect place to enjoy the outdoors and spend quiet time away from the rush of today's world.
The trails also provide a great way to get to work, the grocery store or to a friend's house while getting exercise and living a healthy lifestyle.

Attractions
Golf, swim, or get pampered without going far.
Shopping & Dining
Find everything you need with shopping, restaurants, entertainment and more minutes from home.
BETHANY VILLAGE CENTRE
Groceries, coffee, cafés and more.
Shopping: QFC, Walgreens, Piccolo Mondo, Unleashed
Dining: Bethany Public House, Starbucks, Bliss Bake Shop, Waffle Window, Biscuits Café, The Bowl & Berry, Koi Fusion, Cackalack's Bethany's Table, Maine Street Lobster, Sweet Lemon Bistro
Fitness and health: Santosha Yoga, Bethany Family Pet Clinic, Bethany Athletic Club
TIMBERLAND TOWN CENTER
Restaurants, specialized shops, fitness studios and more
Shopping: Market of Choice, Mud Bay Natural Dog and Cat Foods, Zucari Home & Garden, Cloche Beauty Boutique
Dining: Ava's Roasteria, Blu Olive, KuKai Ramen & Izakaya, Sushi Mioga
Fitness and health: Banfield Pet Hospital, Insurance Lounge, Pharmaca, Gentle Dental, Specks 20/20 Eyecare & Eyewear, Urban Waxx, Barre3, Orangetheory Fitness, StarCycle
STREETS OF TANASBOURNE MALL
Department stores, and restaurants
Entertainment: Regal Cinemas at Evergreen Parkway
Shopping: Macy's, REI, GAP, Loft, Banana Republic, Express, American Eagle, Francesca's and more
Dining: PF Chang's, Thirsty Lion, Buffalo Wild Wings, Corner Bakery Café, Shogun Sushi & Sake Bar, Thai Elephant, The Rock Wood Fired Pizza, Killer Burger and more
CEDAR HILLS CROSSING MALL
Movie theater, restaurants, shops and groceries
Entertainment: Century Theaters, Sunset Lanes
Shopping: New Seasons Market, Sports Authority, Ross, Best Buy, Old Navy, Powell's Books, ULTA Beauty and more
Dining: McGrath's Fish House, McMenamin's Pub, Zoup!, MOD Pizza, Pastini Pastaria, Panera Bread, Veggie Grill

Transportation
BUS SERVICE
With almost 80 lines, buses serve much of the Portland metro area. Many bus lines connect with MAX Light Rail, WES Commuter Rail, Portland Streetcar, and the Portland Aerial Tram.
GENERAL DISTANCES:
15 min to Intel
10 min to Nike
15 min to downtown PDX
35 min to wine country
30 min to Vancouver
1.5 hrs to coast
2 hrs to Mt. Hood